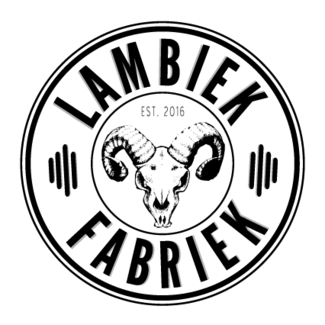 Lambiek Fabriek, Sint-Pieters-Leeuw
Lambiek Fabriek was founded in 2016. Its gueuze consists of 100% self-brewed lambic from spontaneous fermentation. There is no room for brewing at their premises in Ruisbroek. That is why they use the installation of the Belgoo brewery. Once the wort is made, it is transported to the warehouse in the Fabriekstraat  (hence the company name) in Ruisbroek. There they let the lambic ferment and mature in French oak barrels.
Since December 2021, Lambiek Fabriek has a warehouse in the Eugène Ghijsstraat in Sint-Pieters-Leeuw. The brewery is run by Jo Panneels and Jozef Vanbosstraeten.